Step – 1    Choose the input email database source to convert: Express or Custom. 'Express' automatically loads your Outlook database from the identity folder. 'Custom' lets you load OLM files or identity folder from any location. Then, click 'Next'.
Step – 2 :- If you have more than one identity folders, you choose the one you want to convert.
Step – 3:-
Check/uncheck the folders you want to convert/ignore.
Check if you want to merge all contacts to a default 'Contacts' folder.
Check if you want to merge all calendar events in default 'Calendar' folder.
Check if you want to ignore all empty folders.
Step – 4 :-   Set the size-limit for PST files to split them into smaller files if the limit is crossed.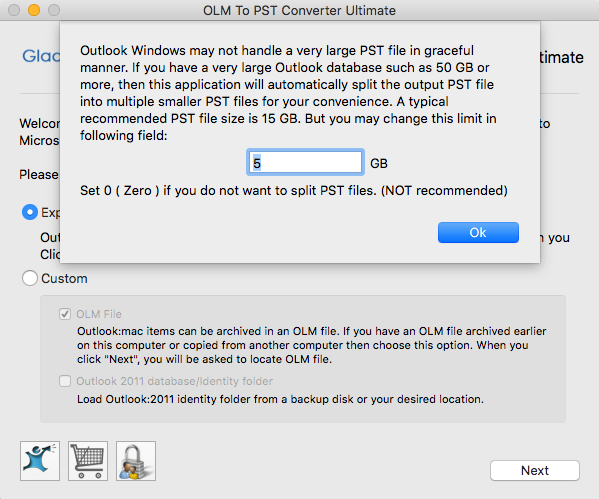 Step – 5 : –  Select a location to save the PST file after conversion.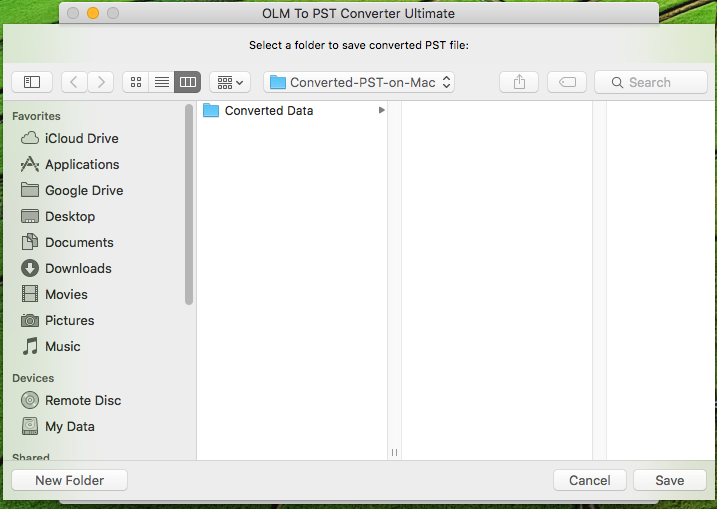 Step – 6 :- Wait while the tool converts the data. You can click 'Abort' to cancel the conversion midway.
Step – 7 :- After the conversion is completed, you will get this confirmation window. You can read the brief summary report or click on 'Open' at the bottom to open the full log report saved as a text file. You can also directly open the folder where the converted PST file is saved by clicking "Locate."