What makes OLM to PST converter Ultimate Version better compared to other OLM to PST conversion Apps?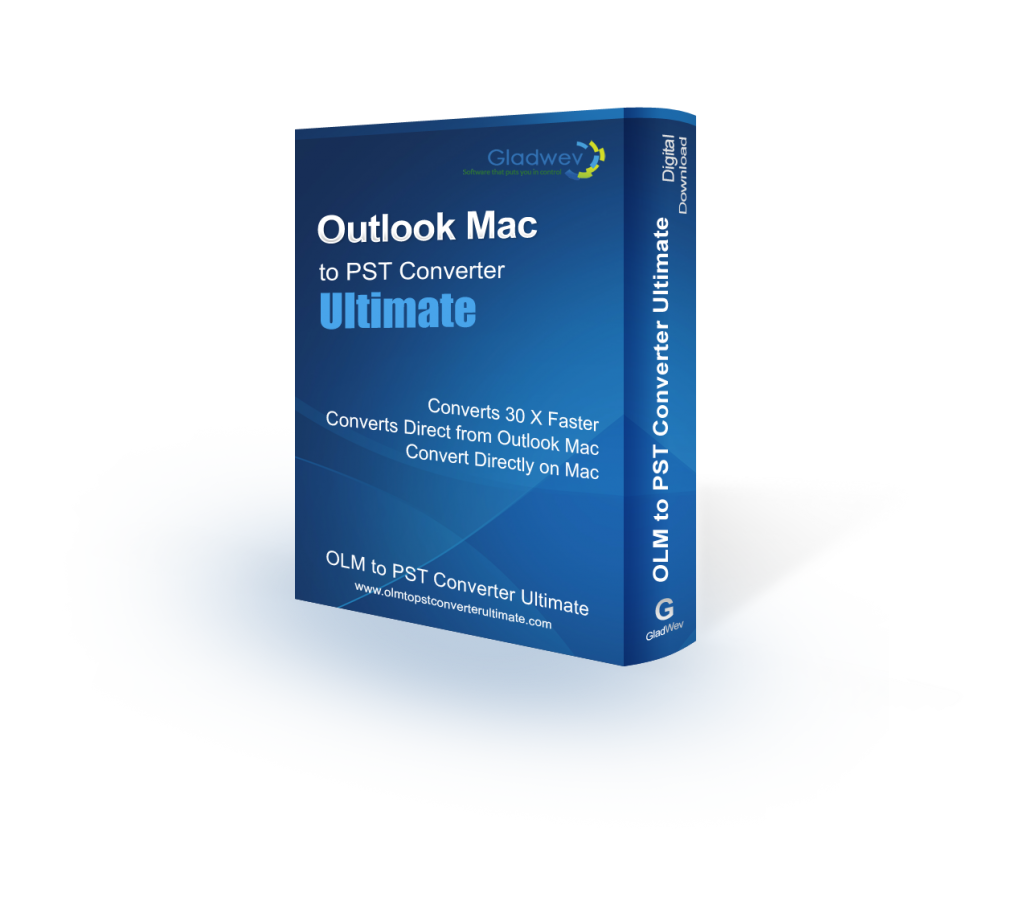 Many clients have this question for us, so we will try and answer this in the simplest possible way. With years of research & development, each iteration of updates we were able to fix any issues faced and reported by users who trusted our commitment to make the best app possible for migrating mail data from Oultook Mac to PST archive format.  As the time went by, we were able to cover and fix as many possible scenario's. This helped to avoid any potential issues that could lead to problems while migrating Outlook Mac mails to Outlook Windows. This App is the most advanced, reliable yet simple to use Outlook Mac to PST Conversion solution. The App ensure's the resulting  PST file is completely corruption free and transfers maximum possible information stored by Outlook Mac.
OLM to PST Converter Ultimate version allows you to convert preexisting archived OLM files, additionally, you have the option to work directly with Outlook identity folder. Outlook Mac creates Outlook Identities to store the Mail, Contacts, Calendar data.  Thus, making OLM to PST Converter Ultimate the only app which is capable of reading data direct from Outlook identity thus ensuring 0% data loss during the migration.
Also, not to miss the interface, unique functionality, and customer support – all together make it a professional way of converting email data from Outlook Mac.
Please go through the salient features below:
Intuitive and User­friendly interface : First look at the apps graphical interface gives you a feeling of simple to use and elegant app. The intention was to make it as effortless as possible to convert Mac Outlook data to PST files, while allowing for flexibility. The interface makes up an easy to use step by step wizard to  guide you through each step, making the entire process as smooth as possible.
Auto­load Outlook Identity data : This App is not just any common OLM to PST Converter that needs you to first export an OLM file to work with for your Mail Migration tasks. It's in an entirely new league of its own. The App works by Auto detecting and loading data from Outlook identity folder, entirely eliminating the need for Olm files. This makes everything better – the ease of use, the speed, and the accuracy.
Preserve non­English content:  Interacting with clients based in countries that use languages other than English? Then you must be having emails with non­English content. Many of the traditional Olm to Pst Converters fail to pick up non­English characters that are in UTF or double­byte characters (Japanese, Korean, etc.). OLM to PST Converter Ultimate fully supports the conversion of text and characters in all languages. You won't find anything missing or broken. Algorithms used to preserve non­English content are also applicable on contacts and calendar conversion (see below).
Preserve Complete header info during export: Message headers are essential to any email communication–they describe the message, who sent it, and who it's going to. To, From, Date, and Subject everything kept safe with the Ultimate version in case of converting from olm file there is no header info saved as while exporting olm file outlook does not export any header info with the olm file.
Converts contacts from Mac Outlook to Pst Files: Emails clients are also commonly called information managers because they have come a long way from dealing with only emails. Contacts or Address Book is one of the things Outlook lets users manage. If your Mac Outlook has a lot of contacts stored, don't worry. "Olm to Pst Converter Ultimate" has a powerful algorithms to convert every contact to Pst files, while preserving information from more than 60 address book fields. The tool also features the ability to merge multiple contacts to single 'default' folder in Windows Outlook Pst files.
Converts Calendar from Mac Outlook to Pst files Calendar data is also a big part of information Outlook manages. "Olm to Pst Converter Ultimate" is adept in dealing with data related to Calendar data (reminders, events, tasks, etc.). It converts all of your calendar related data to Pst files without losing or damaging information.
Preserve folder Hierarchy Outlook allows for an effortless management of emails into folders. We all categorize our emails into separate folders and sub­folders within them. This whole structure of email folders is called folder hierarchy, and it is a very fragile thing during data conversion. We can't imagine losing it! Luckily, "Olm to Pst Converter Ultimate" brings a leap forward regarding how it deals with folder hierarchy during conversion. The result is zero damage or unwanted modification to the structure of folders.
Preserves data integrity Most of the changes in data during conversion can be put into data integrity loss, and is unfortunately very common. It means that the converted output files (Pst) data is not exactly similar to data in original Mac Outlook. It has lost the information or damaged it in ways that's not intended and can be a dreading thing for users. "Olm to Pst Converter Ultimate" brings a much required change. It is capable of converting everything, while making no changes in integrity. Here's a short refresher of the kind of data and items it can convert and preserve

Non­English content
Folder hierarchy
contacts and calendar
Images embedded within email body
Email attachments
Email headers (to, cc, bcc, from, subject)
time and date stamps
meta­data
Nested messages

Custom option for loading Olm files :  You may choose 'Express' mode to auto­load mail data from Outlook identity folder.  In case you have a bunch of existing Olm archive files or just have  Outlook Mac database folder on a Portable Harddrive. "OLM to PST Converter Ultimate" also includes the traditional way of data conversion – by manually loading the Olm files. You can also manually load the entire database folder from any location. This option is not recommended. Choose 'Express' always, unless 'Custom' is the only choice.
Split Large Pst files One of the most commonly neglected issues with traditional OLM to PST converters is the oversizing of output PST files. Large PST files can be difficult to import to Windows Outlook. "OLM to PST Converter Ultimate" solves this by allowing you to limit the size of PST file, and then the tool automatically keeps that in check. If the input Outlook database (or OLM file) is large and the allowed size for PST file won't be sufficient, the tool automatically creates new PST files as required.
Folder Preview and Selection After loading the data, you can see all the folders inside your selection. You can then mark the folders for conversion, or un­mark them to exclude them from conversion. Furthermore, you can also ignore all empty folders with just one click.
Full Log Report : On completion, detailed log report mentioning the items converted, their path, and other information.
Save
Save
Save