Outlook 2013 is a popular information manager for Windows platform. However, if you are coming from Mac Outlook, you will face a problem of data migration. The data files for Mac Outlook (Olm) cannot be imported to Windows Outlook. You are locked to only two methods – either use an email account to sync data across both clients and the server. Or, convert Olm to Pst Outlook 2013 files offline.
To convert Olm to Pst Outlook 2013, you need a tool that can convert the files. But most of them would fail to pick up each element and leave Pst files damaged. You'd find multiple instances of broken integrity. Such as, unreadable text, specially with the non-English characters, corrupted hierarchy of folders, broken images that have different properties and dimension, loss of headers (no information about sender, receiver, subject line, time and date), etc.
It can feel like a cramp in your productivity. The worse is that most traditional converters takes unwarranted amount of time, only to end up with the crippled data like told in the passage above.
Thankfully, there are better solutions that you can rely upon.
One of the best is "Olm to Pst Converter Ultimate" by Gladwev Software.
Transfer Olm to Pst Outlook 2013 files Directly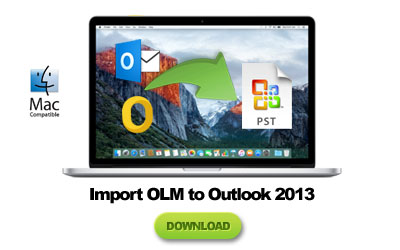 'Ultimate' delivers on-target performance with none of the integrity loss. Based on latest technology, 'Ultimate' loads your emails directly where Mac Outlook stores them – in your identity folder. It works conclusively better for accuracy, speed, and user-friendliness, as compared to the traditional Olm to Pst Outlook 2013 conversion.
With Gladwev's 'Ultimate' tool, you avoid an unnecessary point of archiving data to Olm files. Thus, the events likely to lose or corrupt data are reduced. It converts data straight from the source, without any redundant intermediary step.
Users have long searched for tools that are assuringly safe and aren't half-baked attempts by opportunity-seekers abusing the high demand of email migration tools.
Their search ends now with "Olm to Pst Converter Ultimate".
Transfer OLM to PST Outlook 2013 With No Awful Empty Images Slot!
Emails have gotten sophisticated. With the rise of internet, world started sending millions of emails every hour. Then came professional email clients, web-based clients, and standardized formats, etc. – to bring order into chaos. Emails turned from a simple string of encoded text to a much advanced means of sharing complex blocks of information.
It would take a thousand pages book to talk about what actually goes on when you create, and send an email to someone, and how one receives it. All of it wasn't done overnight. New standards and technology are constantly being introduced to simplify, refine, and advance the mechanics of email communication.
With new formatting standards introduced, actual content within emails became flexible. Text started to get customizable. Users started formating their emails as they wanted. Now, one can even format the body of emails using HTML coding. All of this helped emails become a regular form of communication, which is flexible, customizable, user-friendly, and pretty to look at.
Adding images to emails was similar. It allowed people to embed images within their email bodies and share it with anyone. With the rise of social networks and image sharing services, sending personal photos or images have been cut-down considerably. But images are still being sent via email mostly in business environment.
It wont' be a stretch to say that if you use emails everyday, you might be having many emails containing images.
Now imagine losing them while converting Olm to Pst Outlook 2013. Won't it be dreadful?
Frequently, when users employ a sloppy program (most likely a freeware) to convert their files, they get an empty block inside an email body that used to contain an image. All that remains in that space is a text that was used as a title for the image. It's  discouraging to witness, and can be detrimental, even dangerous, in work environment.
There are abounding stories of actual users who lost their images while migrating, leaving the ugly, awful empty block of white filler space. Sometimes, these ordinary tools can damage the image's original properties and dimensions, instead of completely losing it. That isn't better in any way.
Broken images during Olm files to Pst Outlook conversion is a major concern to developers and users worldwide.
With "Olm to Pst Converter Ultimate", it won't be anymore. This delightful yet powerful program is capable of keeping your graphical data embedded inside emails dead-on identical.
Like images, attachments is yet another frequently lost item during migration. Let's take a look at it.
Preserve Attachments While Migrating Olm to Pst Outlook 2013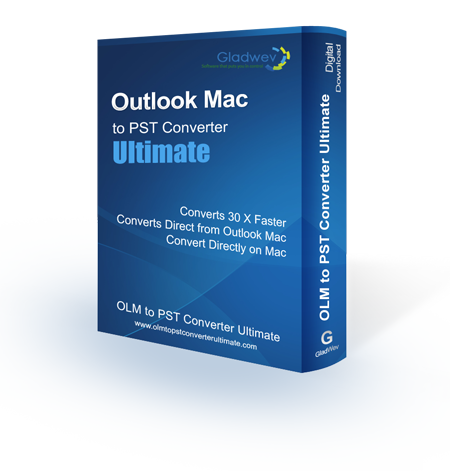 Sending a computer file along with the emails changed the world more drastically than we can imagine. Or more precisely, creating a system to attach files more seamlessly changed the world.
Because, the history of attachments isn't too pretty. It was limited to only top experts who know about coding and technical ways of attaching a file. Basically, it was done by manually Encoding 8-bit files using some additional system, and then the resulting codes had to be pasted in the email body.
Thanks to the introduction for MIME (a modern standard for email formatting), we now longer have to go through all that tedious process for sending a simple file. We can now attach any kind of a file with a single click. There are still limitations, but they are more of a simple guideline than limitations. For example, even though, MIME doesn't limit the size of a file we can send, but many would still notice that they can't send a large file. Similarly, certain extension of files are harder to send, such as .exe extension, for security reasons.
Due to the heavy complexity of attached files and the difference between Mac Outlook and Windows Outlook and their data files (Olm and Pst), most of the converters fail to preserve attachments while exporting Olm to Pst Outlook 2013.
It is hard to imagine the impact of such an incident. There would hardly be any users with big databases having no attachments. Specially in business environments.
It can hurt bad.
Because "Olm to Pst Converter Ultimate" directly loads Mac Outlook database, the chances of losing attachments become zero. It converts every single byte to a perfection, mirroring every file and information, properly attaching the file with the email after extraction.
This is the only way to convert Olm files to Pst Outlook 2013 and still get to keep hundred percent of your email attachments.
Transfer Olm to Pst files Outlook 2013 now!
Gladwev Software always provides a free preview to the actual tool. 'Ultimate' isn't different.
Get the free trial version today using the links given below. It lets you convert 10 items per folder (whether you convert through Olm files or through direct Mac Outlook database). Other than that, there are no restriction to features. This gives you a chance for proper evaluation of the tool's performance, speed, and accuracy. While converting Olm to Pst Outlook 2013.
Save