Ever since the surge of desktop email clients (Outlook, Thunderbird, etc.), there has been an incremental increase in users switching email clients (olm to pst format) and migrating their data. Which makes sense from the perspective that they are free to do so. Everyone is looking for better system, more productive management of time, and they will move to those services that can meet these demands of theirs much better.
Both Mac and Windows are great platforms that changed the world. But they are also very different. There are many things that one OS can do exclusively, the other one can't. This sometimes makes user switch to the other platform depending on what works better. With that, there always the challenge of email migration between email clients. This article focuses on data migration from Mac Outlook to Windows Outlook.
If you are switching to Mac from Windows, you can simply import the Pst files to Outlook. Unfortunately, that's not yet possible for the other direction of data transfer. The Mac Olm files are not supported with Windows Outlook, which leaves us with the task of converting or importing Olm to Pst files first.
Gladwev's Simple Tool for Importing Olm to Pst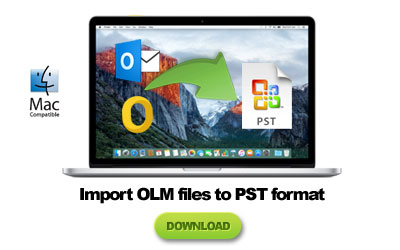 It's a demanding task. It requires painstaking act of first archiving data to an Olm file, searching for a tool that hopefully won't turn the whole system into mayhem, and the one that is easy to use without first getting a degree in computer science.
Above all, you require a tool that can convert every piece of information from Olm to Pst files. It should be able to preserve images, email attachments, nested messages, and such. May be you will find such a tool. Or may be not.
But since you are here, I am about to tell you something that will quickly turn you off for every other piece of software. Its about "Olm to Pst Converter Ultimate" by Gladwev Software. The difference between 'Ultimate' and other tools is that it can directly auto-detect the source database without you having to manually archive Olm files.
This not only make the job more easier and quicker but also plays an important role in keeping the integrity of files intact. Since it doesn't need an additional step for migration, the result being higher accuracy and less chances for any loss.
Try an experiment. Export the same data to Olm files multiple times. You will notice that the size of Olm files will be different. This validates the fact that importing Olm to Pst files traditionally is inaccurate from the start.
How to Import Olm to Pst

Format in 7 Simple Steps!

To use the tool, you just have to follow the steps outline below –

First download the tool (free trial) from the links below. Then, after installing and launching it, continue from below.

Step 1 – click on 'Load'. You will be presented with two options – 'Express' and 'Custom'. With 'Express', the tool can auto-detect the source database from the primary location where it is stored. You don't need to archive Olm files.

'Custom' options let you manually load the database folder or Olm files from any location.

If the data you want to convert is in the main database of Mac Outlook in your Mac, choose 'Express'. Do not manually archive data to Olm file because of the reasons explained above. Choose 'Custom' only when you have the Olm files with data not in primary database, like an Olm file from a different user, or an Olm file that someone shared with you.

Step 2 – Once you have your selection, the tool reads and loads the content. You can make your selection for the folders you want to convert.

Step 3 – Check the settings for contacts, calendar, and empty folders.
Merge contacts – this will merge multiple contacts to one 'default' folder in output Pst files
Merge calendar entries – This will merge all the entries from calendar to 'default' folder in output Pst files
You can check "ignore empty folders" leave them out from conversion
Split Pst files – Set the maximum size limit for the file
Step 4 – Click 'Next'
The conversion process will start and you can see in the progress windows.
Step 5 – Then, choose a location to save the files. Once done, the notification "Conversion successful" will be shown.
Step 6 – Simply copy the converted Pst files from your Mac to Windows where you want to migrate.
Step 7 – To 'Import' to Windows Outlook, go to 'File' → 'Open and Export' → Import → 'Import from another program or file'. Browse to the location where you have saved the Pst files and select them. Select the account or the folder inside Windows Outlook where you want to save/import the Pst files.
Done!
Clean and Complete Import Outlook Olm to Pst Made Possible!
When the data is all imported, check the folders in Windows Outlook, and open the emails that you migrated. You will see them exactly mirrored without any modification.
This level of clean and exact conversion is a remarkable quality of "Olm to Pst Converter Ultimate".
The structure of folders would be same, the embedded images inside emails would be preserved, all the text including non-English would be safe and would mirror the original text, the email headers, the formatting, the meta-data, nested messages, etc. – all of it will be like it was in Mac Outlook or Olm files.
Here are few of the things that are hard to preserve by traditional approach, but for Ultimate, it's a simple job.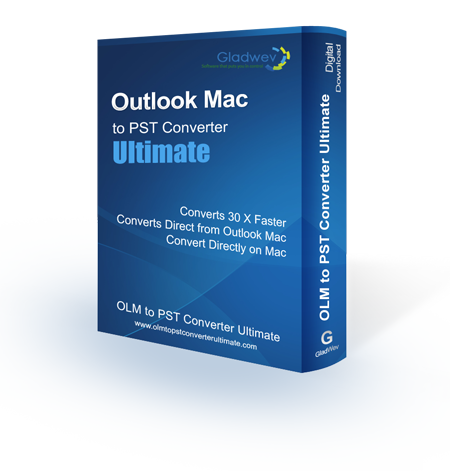 Order of your folders (and sub-folders) – want to see the structure of your folders same after conversion?
Inferior tools may have given you the idea that the folder hierarchy is almost always to be lost or muddled. But that's not true.
"Olm to Pst Converter Ultimate" reassuringly keeps every email inside its respective folder, and every folder at its respective position.
Graphical Objects Embedded – Emails contain lots of graphical content these days. Sometimes they are just icons or logos, or other such trivial content, which may not be that important as they are not the actual content.
However bar graphs, pie-charts, tabulation, sketch outline, any visual representation of data and many other things can also take a form of an image. Losing them in the output files can be awful.
'Ultimate' supports full image conversion without any damage.
Headers – The headers of emails is that part that contains information like To, Cc, Bcc, Subject, From, time and date, etc.
Their importance from user's point of view is self evident. It would be a disaster to see them absent in Windows Outlook.
Luckily, 'Ultimate' works differently, and is fully capable of preserving this information perfectly.
Contacts and Calendar – The tool contains algorithms to auto-detect the type of items inside, such as emails, contacts, or calendar, and convert them automatically to appropriate format in Pst files.
So you don't need any other additional tool. You don't even need to do anything manually.
Most tools convert contacts to Csv files, which is a commonly accepted format for contacts. With this tool, on the other hand, you will get only Pst files, making your job much more easier or intuitive.
Import Olm to Pst For 10 Items Per Folder For Free
If you want to see the tool in action, you can download the free trial version from the links below. It converts only 10 items from each folder of Mac Outlook (or Olm files), but without locking any of the features. This gives a complete idea of the tool's worth. It is also not limited to time; you can try it for as long as you wish.
Save