Looking forward to use or convert Mac Outlook to Windows Outlook. Wondering how to transfer years of your accumulated emails, contacts, and other items from Mac Outlook to Windows Outlook?
You've found yourself just at the right place.
By the end of this article, you will find the answer you've been looking for.
Mac Outlook to Windows Outlook Migration – What, why, and How?
The passage below is kind of an introduction to email migration between both clients and their data files.
What's the deal with both email clients and their data files?
Both Mac and Windows variants of Outlook are popular email clients (or information managers) in their respective platforms. The features offered are valuable for both individual and team work alike. With the recent 2016 version, more advanced features for collaboration have been added, making it an efficient email app in work spaces. Other features have also been added for all kinds of uses, work related and personal use.
However, one thing that yet hasn't been made user-friendly is the transferring of emails from Mac Outlook to Windows Outlook.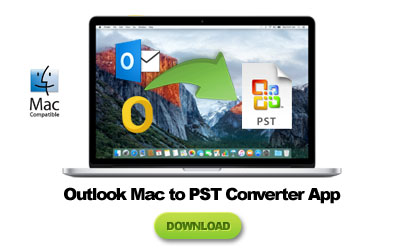 With Mac variant, you have the freedom to open or import a Windows Pst file. Windows Outlook doesn't have the option to open or import a Mac Olm file. Neither does any of the client offers an inbuilt tool to convert its data file to a compatible file format for the other. This is far more worse for Mac users switching to Windows, than Windows users to Mac. An Olm file (mac Outlook data file) is completely not-supported or incompatible with Windows.
Third party options for data conversion?
There are third party options for converting Mac Olm to Windows Pst, but they aren't efficient. When a user is trying to make a switch to a different client, he or she is expecting the a kind of a user-friendly tool like Outlook itself is. This expectation turns into frustration when no such tool is found. They are surprised, irked, and a bit furious at the lack of any official or professional solutions for data migration.
Your presence here hints that you too may have the same state of mind at the moment. If not, it means you haven't started on your journey to convert Mac Outlook Olm to Pst and thus haven't unearthed the nasty pile of inefficiencies, data corruption, loss of data and time, and other such incidents.
Whatever, the case is, you are here now, and you're going to be relieved by what we have to offer you.
This article here is about another third party tool, but it is far from the camp of awful ones that have troubled users for long.
It's called "Olm to Pst Converter Ultimate" for Mac, and is developed by Gladwev Software. Gladwev Software believes the lack of proper solutions is totally unwarranted for. They have always striven to bridge the gap between advanced email clients and inferior migration tools. The previous tools built upon the same aim, were successful and heavily praised.
This one is along the same line.
Best for Complex Data – Convert Mac Outlook to Windows Outlook in Any Way Required
The 'Ultimate' is a tool that was built for experts, users with no experience, big projects at companies, small projects at home, college students, and everyone. The interface, features, support, documentation, instructions, and everything else is there to support users to convert Mac Outlook Olm to Pst easily for any given situation.
However, there are few cases that are very complex and advanced where other tools would just crash. Such scenarios are given below. These are the cases where "Olm to Pst Converter Ultimate" shines and registers its true value.
Mac Outlook database directly
It can auto-load the database directly, instead of converting data through Olm files. If the emails you want to convert are inside Mac Outlook database in your computer, choose 'express' when you load the data. This options doesn't need Olm files and the emails will be loaded directly from the identity folder.
This makes it an effortless endeavor because of the intuitiveness of the approach. It also makes the Mac Outlook to Windows Outlook conversion much more accurate without any data integrity issues.
On the other hand, if the emails you want to convert from Mac Olm to Windows Pst are stored in an Olm file already, you can choose the 'custom' mode as opposed to 'express'. Then load the Olm files from any location manually.
You get best of both worlds.
Additionally, the tool is powerful and stable enough to deal with large multiple Olm files at a time. Select all of your Olm files together and have them converted to Pst files in a single attempt. You can also merge all of those files to a single Pst file.
complex data (attachments, images, etc.)
A complex database with data in all shapes and sizes is a nightmare, usually. Even the most expensive Olm to Pst Converters fail to pick up information and items and improperly convert them to Pst format.
The best of 'Ultimate' tool comes out when the database is complex. That means, it is not just emails with a text inside them, but are a bit more than that. They contain large files as attachments with unknown extensions, embedded images and graphical objects, contacts and calendar entries, nested messages, etc. You won't find anything missing or damaged when you use 'Ultimate'. The entirety of your Mac Outlook database is converted and mirrored with no modification.
Non-English characters including Chinese and Korean
Do you send or receive emails from people that live in a country that doesn't speak English? One of the dreadful incidents during Mac Outlook to Windows Outlook conversion is the loss of non-English characters.
"Olm to Pst Converter Ultimate" is built to fully support all kinds of text and characters, including double byte characters, that include languages like Chinese and Korean. There will be no loss to text, no broken characters, or unreadable emails.
If you manage your emails in a complex structure of folders, "Olm to Pst converter Ultimate" would prove to be priceless. Many email migration tools that claim to convert Mac Olm to Windows Pst files do not have the ability to keep the folder hierarchy similar after the conversion. It's awful for users that have thousands of emails very smartly managed inside multiple folders. Make sure to keep this in mind when you are going for a third party software as it can easily be overlooked.
Useful Features when converting Mac Outlook Olm to Pst
Besides the features mentioned above, "Olm to Pst Converter Ultimate" can also do the following –
Windows Outlook doesn't import large Pst files. This can be very frustrating for users with large databases. And often, this goes unchecked by most software programs that convert Mac Outlook Olm to Pst.
'Ultimate' allows users to set a limit for the Pst file. If during conversion, the limit is not enough for the Pst file, the tool will automatically create a second new file (which will also have the same size restriction). This gives multiple, but small Pst files, which are easier to upload/import to Windows Outlook.
For the re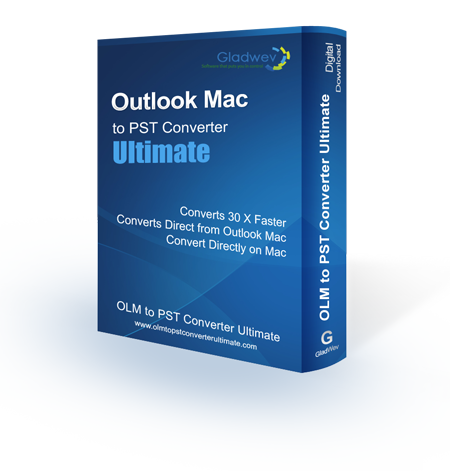 cord, you can also merge multiple Olm files to a single Pst file (as big as allowed by you).
Merges Contacts and Calendar entries into 'default' folder
If you have several contacts and several calendar entries, it can be inefficient to convert and store them in an disorderly fashion in Windows Outlook. With 'Ultimate' you can merge contacts to 'default' folder for contacts, and calendar entries to 'default' folder for calendars in Windows Outlook.
You can convert only selective folders to Pst files, as opposed to full conversion of Mac Outlook database. You can also ignore all empty folders automatically by checking the relevant box.
Download "Olm to Pst Converter Ultimate"
Want to give it a shot? The link to download the free trial version is given below. You can check out all the features that are also in the full edition. This will give you a clear view as to how it holds up with your database and your computer. The only thing different with trial version is that it limits the conversion to 10 items from each folder from Mac Olm to Windows Pst. Though, it makes no difference if you want to evaluate it for performance, speed, and data accuracy. You can also try the direct approach ('express' mode) to auto-detect the database, or manually load your Olm files from other location, and see how all that works out in your Mac.
If you like it, go ahead for the full license.
Save