Export Outlook 2011 to Pst using "Olm to Pst Converter Ultimate". It helps you load your emails directly from the database without first archiving it to Olm file. The direct system has its advantages such as accuracy and speed and user-friendliness. It also includes the conventional approach of manual Olm files, in case needed.
Let's take a look at some data elements that are usually lost with ordinary tools during Outlook 2011 Mac Export to Pst, and other challenges with the job, such as Bulk Migration.
Export Outlook 2011 to Pst
Without Affecting the Following Data Elements
Folder Hierarchy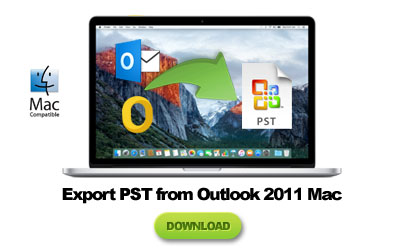 Folder hierarchy is the structure or formation of your folders and sub-folders where you have arranged your emails. Most tools fail to keep this in check and lose the tree-structure of your folders, which makes it very challenging to manage your data after Outlook 2011 Export to Pst. Imagine having thousands of your emails all being haphazardly thrown in one folder, or imagine having all your folders not in the appropriate place. This can be an ugly scene.
Thanks to "Olm to Pst Converter Ultimate", it is no more going to be a problem.
Non-English text
Another difficult at managing to offer complete transition of data is usually related to non-English characters. These characters with languages other than English are encoded differently and therefore tools fail to engage in them. They don't pick up these text and you will seem the absent on Pst files, or at least not readable.
While exporting Mac Outlook 2011 to Windows Pst, this is one of the biggest concerns that users have, specially if they frequently deal with overseas clients.
Embedded Images
Thirdly, the presence of broken images inside emails can be very frustrating and destructive for your needs, to the say the least. There might be graphs, charts, or any other form of graphical media, that may include important information like your company's projections, for instance.
The images inside emails have different coding structure in Olm files. To extract these images and reconstruct them for Pst format requires sophisticated form of programming. Not surprising, when you use ordinary tools, these embedded images are converted improperly and mis-represent their original form. You can see them losing their original dimension. In many cases, they can be entirely broken or lost from the email body.
"Olm to Pst Converter Ultimate" doesn't have this problem. Every single graphical object, from a small icon to large sized picture is converted to Pst format for your Windows Outlook without distortion.
Attachments
It's no more an age of simple text communication. Emails are getting more complicated each day, and attaching the files with a regular is the most popular way of sharing a file with others. The format of the attached files matter immensely when you convert the data files. Sadly, during Outlook 2011 Export to Pst, they are frequently lost.
But with "Olm to Pst Converter Ultimate", you will find that all attachments with any kind of format will be converted into Pst files without any glitches.
Headers
Headers and meta-data contain information associated with emails such as To, Cc, Bcc, Subject, From, etc. These are also hard to preserve when converting Olm to Pst files. The data files have these information structured in a complex manner, and thus, the extraction becomes more difficult and more likely to be imprecise.
With "Olm to Pst Converter Ultimate", this won't be an issue during Outlook 2011 mac Export to Pst. The reason is yet again the same – its intelligent logic to pick up data directly from the identity folder. This makes sure that every single piece of information (sender and receiver IDs, Cc, Bcc, Subject line, time and date headers, etc.) is extracted neatly with no missing links.
Contacts and Calendar Conversion
There is an inbuilt system to export contacts from Outlook 2011 to Windows Outlook. You just need to export them to Csv files (Comma Separated Files) and import them to Windows Outlook. Csv is the most common form of storing and sharing contact information.
But why to perform the conversion for contacts separately when 'Ultimate' can deal with emails, contacts, and calendar data all together. It converts everything to its appropriate place in Pst files so when you import the Pst, you will find your contacts and calendar transferred too.
In addition, there is an extra feature to merge them. Which means, you can merge all contacts to default folder of Windows Outlook address book. And similarly, merge all calendar entries to default folder of Windows Outlook calendar.
Outlook 2011 Export to Pst
in Bulk!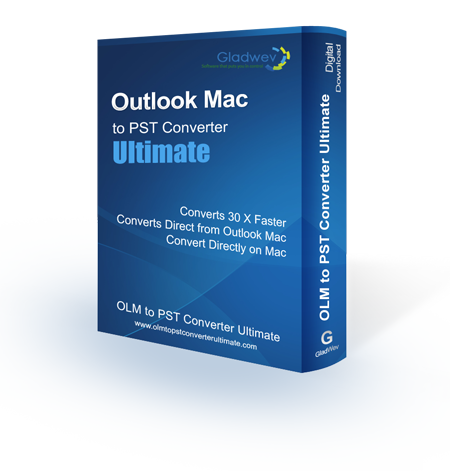 Email migration is commonplace these days. It may not be for one particular individual, but collectively, the number of people switching email clients has been on a rise. Email migration is no more once in a while activity, collectively speaking. The inflation of software developers and technology has given people freedom to switch clients and transfer data. However, email migration still has a bit smaller domain of influence as compared to other activities. And there are many issues to be solved. One of them is the bulk migration.
In many cases, the data that needs to be exported from Outlook 2011 to Pst can be bulky. To make it worse, it might be in different files, not one. The complete database might even belong to different users with different mailbox folders. The current generation of software makes it very grinding for users to export in such situations.
In the words of a user who recently jabbed herself in a similar plight – "I got an expensive software to export Outlook 2011 to Windows Pst files. But the trouble is that it only converts one Olm file to Pst at a time. I have multiple files that belong to multiple accounts. It's taxing to convert each file individually. And still not get satisfying results in terms of the data coherency and integrity."
The reality of the situation is – it's a nasty place out there for multiple files conversion.
This was clearly in Gladwev's minds when developing for "Olm to Pst Converter Ultimate". As with their other tools, it was not quiet difficult. But with this one, the one that deals with Mac Outlook database directly and Olm files too, it was a humdinger of an engineering challenge. Eventually, they succeeded.
You can saddle it with hefty and numerous Olm files or database folders, but it won't bend. The performance, the quality, the coherency of the files, everything remains at top, and you get a wonderful experiencing of converting everything in one attempt. The tool makes no trade-offs while dealing with batch conversion.
It's not often when you can export Outlook 2011 emails to Pst files in one big swoop.
Features That Make Bulk Exporting Outlook 2011 to Pst files even Better!
There are features that make it even more effective and user-friendly for…well…users, specially in regards to bulk conversion.
Folder Selection – Do you want complete Outlook 2011 export to Pst? If not, do you want selective folders to be converted? Well, it's not that easy to make a selection of what you want to convert or not.
But with 'Ultimate', you can now. Just load any number of databases, or Olm files, and you can see all the folders inside your selection. Choose the folders you want to convert by marking them. Un-mark the folders to skip converting them.
Filter Items – Sometimes you may just want to convert mails, or just contacts, or just calendar. Manually marking or un-marking the folders can be exhausting. You can simply filter the folders based on their types of content, such as mails, contacts, or calendar.
Merge to a single Pst file – If you have selected multiple Olm files, you can convert and merge all of them into one single Pst file. This is specially useful when there are many small Olm files; you can just unify all of them to a single Pst file when the conversion is over.
Split Pst files – This is the opposite of merging. You can limit the size of output Pst file by entering the size in GB in the given box. What this does is split the files when and if they touch the limit. This is specially helpful when dealing with massive Olm files. The reason why you should limit the size is because Windows Outlook can give you a hard time while importing large Pst files.
With all these features included, users can easily convert Outlook 2011 to Pst regardless of the number of files or databases and their sizes. Try "Olm to Pst Converter Ultimate" today.
Save