Olm to Pst conversion Tool is required when you have to move your emails from Mac to Windows Outlook. Or anytime you need Olm files to read in Windows Outlook. It means that Olm files can't be read by Outlook for Windows or any other app in Windows. It's strictly the Mac Outlook file (a proprietary format) that can't be used in any other email client or app.
Thus, brings us to the displeasure of this task of file conversion and the pain of finding a safe Olm to Pst Converter Tool.
Most Olm to Pst Converter tools are simple. You have to follow the steps outlined below to convert the files –
First, archive your data from Mac Outlook to Olm files, if you haven't done so.
Load the archived Olm file to the tool.
Choose the folders for conversion.
Convert the selection to Pst files.
Import the Pst files to Windows Outlook.
The Pst files generated/converted by these tools contain the same data as in Olm files, more or less accurately. Some expensive Olm to Pst Conversion tools are somewhat able to mirror the data with the original so that fidelity of the data isn't lost entirely.
On the other hand, Free Olm to Pst tools fall miserably in that area. Their converted files are very dissimilar in data structure than the original Olm files and you can see issues like broken images, weird text characters, broken folder hierarchy, empty mailboxes, loss of headers, etc.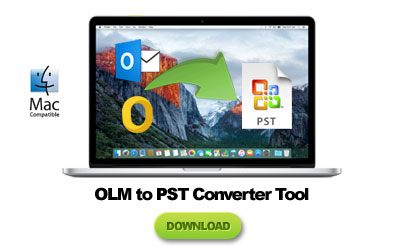 To deal with that, Gladwev Software's "Olm to Pst Converter Ultimate" could be the ultimate solution. Its defining feature is the auto-detection of the Mac Outlook database or identity folder where everything is stored; It's the location during the installation of Outlook. The tool loads up every item and displays the folders inside the database, which you can either select or deselect for conversion.
Gladwev is one of the leading companies that offer top solutions for email migration. All of their earlier products have gotten rave reviews from all the world, individuals and corporations alike. "Olm to Pst Converter Ultimate" is not different in any way; thought is a unique software from all other Olm to Pst converter tools that have existed for the reasons explained above.
To begin using Ultimate edition, click on 'load' icon and choose from the two options – 'express' and 'custom'. Express option automatically loads your database Mac Outlook, and 'custom' option further gives two more options – to manually load Olm files or to manually load the database folder from any location.
The 'express' option is what distinguishes it from the rest of the Olm to Pst Conversion tools. It is what is recommended by Gladwev and by the experts.
Custom options is different. It doesn't give as accurate conversion as 'express', but it is also required in cases where 'express' isn't possible. It lets users load the Olm files manually and other database folder from a different location.
Other than that, "Olm to Pst Converter Ultimate" has multiple features and possibilities that we will discuss below in details.
4 Top Features Missing in Other Conventional
Olm to Pst Tools

!

The program features some unique way of data conversion and possibilities that just simply aren't possible with other ordinary Olm to Pst Conversion tools free or paid.

Look at these frequently asked questions and how this program provides the solutions –
I have many Olm files from several accounts. Can I convert them altogether?
If you are not choosing the 'express' option as described above, you can manually load Olm files. And the tool allows batch conversion of multiple Olm files to convert to Pst format in one go. You'd find many claims stating many conventional Olm to Pst Conversion tools can do the same. It may be true; they can convert more than Olm files to Pst in one go, but at the same time, they compromise with the quality. Performance, and speed of the process. With the 'Ultimate' tool, you wouldn't find any such kind of bargains.
I have no experience about Olm to Pst conversion. Can I use it?
"Olm to Pst Converter Ultimate" may be more advanced and functional than the conventional tools. But all the sophistication is in the back-end. The user interface is unsurprisingly intuitive and simple to get around with. In fact, the advanced features like auto-detection of Mac Outlook database makes it even more easier for less-experienced users.
It's literally possible to begin the data conversion in mere two clicks for the most basic type of migration using 'express' mode. Anything more than that is optional (or when manually loading Mbox files), such as, converting selective folders, choosing to merge contacts and calendar data, choosing to ignore empty folders etc.
With the other paid or free Olm to Pst converter tools, you'd need to learn what the features mean, understand the wizard, read manual, etc. No such requirement with 'Ultimate'.
I have a heap of emails with big attachments. Wondering if I'll take endless hours for Olm to Pst conversion.
The tool has a swift programming to conclude the task quickly. Moreover, if your emails are in Mac Outlook database, you can skip Olm to Pst conversion, and directly convert database to Pst files. This is excessively fast than exporting data to Olm files and then converting them to Pst. The 'Ultimate' tool has a smart programming with rapid executions of all commands and actions. It extracts the details and every single byte from the database neatly and concurrently implements into Pst format. The end result is saving your valuable time and increasing productivity.
I have many emails from clients in China. Will it preserve Chinese language text during conversion?
Almost all free Olm to Pst conversion tools fail to pick up languages that aren't in English. This is because of their lack in ability to read Unicode defined text containing UTF-8 support or others. They are only able to preserve ASCII text, which is isn't used anymore for all languages.
Some decent Olm to Pst tools might be able to convert Unicode defined content that contain non-English languages. However, with languages like Chinese, Korean, and such, they fail too. The reason is that these languages are encoded in double-byte characters, which is the hardest encoding standard to preserve while performing data migration.
Not for "Olm to Pst converter Ultimate". Be assured that it will convert the text and characters in all languages with no broken string or any other kind of damage.
Download
Olm to Pst Conversion Tool

for Windows and 'Ultimate'  for Mac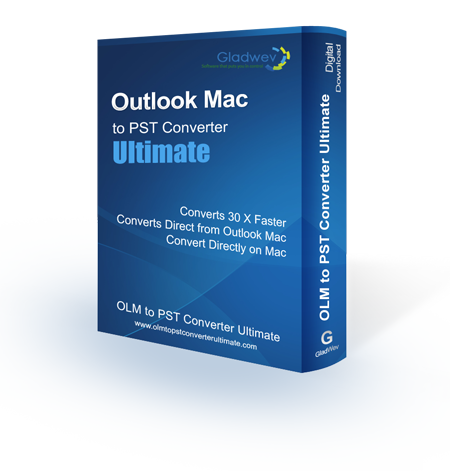 "Olm to Pst Converter Ultimate" is the tool that directly loads your Mac Outlook database/identity folder. That's the reason it works only in Mac. It offers a much anticipated solution for many people who were tired of looking for a direct Mac application, and instead all they got were inferior Olm to Pst conversion tools.
On top of all this, if you want to perform this in Windows, you get a completely free Windows version tool. It's called "Olm to Pst Converter Pro" which is also sold separately, but you get it for free with 'Ultimate' edition. It will only be able to convert Olm to Pst manually, unlike Mac version.
For a long period, there was a dread in the air whenever someone needed to transfer data from Mac Outlook to Windows Outlook. It essentially always resulted in exhaustion due to lengthy process and difficult tools. The converted Pst files were mostly incomplete, and in some cases, there could be severe loss and corruption of data. "Olm to Pst Converter Ultimate" has changed all that.
It's an absolute measure of high performance, data accuracy, and user-friendliness. It sets the new standard for other tools to catch up. Be it its auto-detect capability, direct Mac compatibility, user friendly interface, blazing fast conversion, or any other feature – it is set to deliver a streamline experience for a task that's otherwise frightening for even experts.
You could give a trial version a shot! It allows you to test all the features with no restriction except the limitation on the number of conversion (which is 10 per folder). You could later register for the paid licenses to remove the restriction. Download it from the links given below. It's free.
Save
Save
Save