If you are moving from Outlook for Mac to Outlook for Windows, what will be your course of action? Use a third party Olm to Pst Converter free version or some other means?
For most people, it will be exporting data to Olm files, using a third party tool to convert it to Pst, and then import Pst to Outlook for Windows. For few others, they will try avoid buying any third party Olm to Pst converters and instead would just choose the manual approach.
Let me tell your right here and now before you proceed further – Manually trying to move your data through clients works, but only in very rare cases where the database to migrate is tiny. I strongly recommend to avoid manual means.
So, we are left with one method for moving your data from Mac to Windows Outlook successfully – using a third party Olm to Pst converters that converts the data files Olm into Pst format.
Migrate Data Without Using any ordinary third parties'.Olm to .Pst Converters Free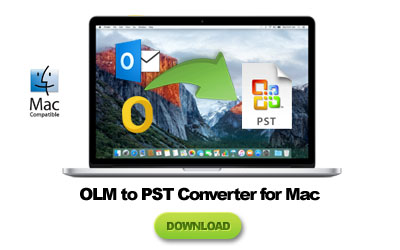 What if I to tell you, there is a third option and that doesn't involve using any Olm file at all. It's incredibly quick, easy, intuitive for even zero-experienced users, and highly accurate. This course of action won't require any multi-step process of exporting data files and such.
It's through a tool called ".Olm to .Pst Converter Ultimate". Don't be fooled by the presence of the phrase "Oml to Pst" in its name. It is developed by Gladwev Software, and it is far from being your ordinary converters that just convert Olm files to Pst.
So, what is different in it?
Quiet simple; it works without Olm files. The way it does so is by auto-detecting your emails inside the identity folders stored in your Mac Outlook. You dont' need to do anything, except choose the "express" option and the tool auto loads your files straight from the database.
What difference does this make in comparison with usual
Olm to Pst Converter Free

?
It is incredibly intuitive.
When you click "Load" and choose "express", click 'start', and your part is essentially done. This is by far, indubitably, the most easiest and un-demanding path for data converison. Anything else that you want to do is optional and gives you further control over the process. When you compare it with free Olm to pst converters that have flooded the market, you'd realize how much more intuitive this one is.
You get best of both worlds.
Secondly, you are not bound by any Olm files to move your content. If you have the files, fair enough, use the custom option. But if not, don't bother trying to arhive your emails to Olm files. However, on the other hand, most users dont' have the idendity database in their system inside default directory, or they are moving data for multiple accounts from different computers. In those situations, the need for Olm file becomes apparent. Therefore, Gladwev Software has also enabled the feature of manually loading Olm files, or choosing manually the location of your identity folder….like the style of traditional .Olm to .Pst Converters.
Thirdly, and most importantly, the conversion is thorough.
Don't expect a single mis-match or issue with data integrity. This is because of the simple reason that when you archive data to Olm files, few information bits can be left our or modified or lost. Therefore, your traditional Olm to Pst Converters free or even paid ones can sometimes be a bit crude with the accuracy because the iput file (Olm) itself is at least a bit different from the actual content inside Mac Outlook. Since 'Ultimate' directly targets the database, it is immune from integrity corruption in Olm files.
Annoying Mail Migration Issues Solved by Olm to Pst Converter Ultimate
Email Migration perhaps might be one of the most annoying and tedious job on computers. With the coming of modern Olm to Pst converters, it has comparatively become easier, but certain issues persist. For instance, almost all free Olm to Pst converters don't support non-English language text. Also, the ability to preserve folder hierarchy is lacking in some of the most professional converters.
Let's take a look at some of these issues that are very commonly observed with this data migration when an  ordinary software is employed…and how Olm to Pst Converter Ultimate deals with these issues.
Non-English Characters in email bodies – The text that is inside email body might be the easiest part to convert. However, it becomes the most difficult when it is in other international languages. This is because of the standards for character encodings, and the part they play in data conversion algorithms. Let's ignore the mumbo-jumbo of the technical part; the important point here to make is – Olm to Pst converter Ultimate is fully capable of converting almost all international languages supported by Unicode.
The structure of your Folders – Do you arrange your emails in folders like 'Work', 'Home', 'Colleagues', etc? If you do, you have a particular structure or hierarchy of all the folders. May you have some more folders inside folders, giving rise to a sophisticated tree-like structure.
Most ordinary Olm to Pst Converters free tools completely lose or damage this hierarchy. Paid ones that claim to be professional may not completley lose it, but shuffle the folders, making it hard for users to manage it to its original state.
That's not the case with "Olm to Pst converter Ultimate". It has the intelligent logic, picking up the information about your hierarchy precisely and not losing it during conversion. You will find each folder and sub-folder exactly at the same place.
Images, Headers, and attachments – Do you remember the days when emails were supposed to be simple text? With modern tools, it would be so easy to extract the content from them, and convert to any format. But modern emails aren't like that. They contain lots of data with different types and formats, including properties and meta-data, and other MX records.
The most important ones that are frquently not converted and are lost by inferior Olm to Pst Converters are the images that are embedded inside email body, the attachments, and the email headers that contain information like (to, cc, bcc, subject, from, etc).
You'd take comfort in the fact that "Olm to Pst Converter Ultimate" has been designed to convert your data with neglibile to zero modifications or loss with such information types.
Tool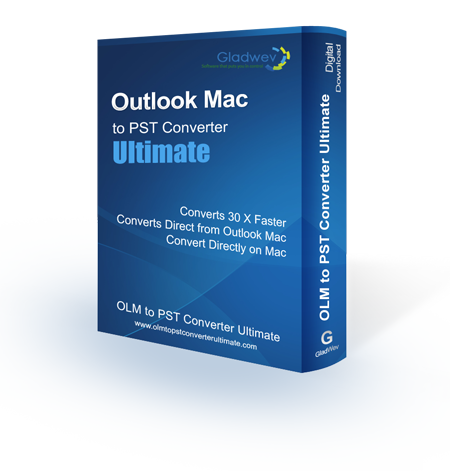 s that seem to take forever – Another issue that Ultimate tool has resovled is the terrible speed of most Olm to Pst converters. They are slugish and seems to take ages to convert a single Olm to Pst file.
With "Olm to Pst Converter Ultimate" you can load multiple files or databases, and expect them to be converted for Windows Outlook Pst files with a rapid pace.
Please note that the actual speed of conversion depends on many factors, such as, your computer specifications, size of Olm files, number of items inside them, background processes running at the time of conversion, viruses, etc. However, 'Ultimate' edition makes a great use of its programming and ensure that it converts the data without any lag.
How Can You See if This Works for You in Your Computer or Not?
Wouldn't be nice if you can just see firsthand how the tool stands up to your files and database in your computer? Well, the good news with all of the Gladwev's tools is that they always offer free license as a trial that doesn't lock out users from its premium features. They are also never time limited. Which means you can use all of their features for as long as you want. The only limitation is that the trial version limits the conversion to 10 items per folder. 10 items conversion is more than enough to evaluate the features and performance on your computer with your own personal files.
Same is with "Olm to Pst Converter Utimate". The links are given below to free download or buy it. Download OLM to PST Converter free version.
Furthermore, if you find any issues or have any queries, there is a customer support having your back 24×7. The support team is helpful, responsive, and friendly.
Save