Looking for a quick and accurate method to export Mac Outlook to Pst files? You have landed at the proper place. Moving data through different services is itself very daunting. When it involves two different clients from two different platforms, that's when it enters the entirely different realm of challenge.
Gladwev's creation, called "Olm to Pst Converter Ultimate" rose to the challenge.
"Olm to Pst Converter Ultimate" can entirely convert your data through its cutting edge of technology. It's a tool developed from the grounds up, eliminating the issues usually found in such tasks. Its most notable achievement is that it can directly load the data from the identity folder. It's not your conventional Olm to Pst converters where you first need to manually archive your Outlook data to an Olm file, and then load that file to the converter.
Unmatched Level of Precision For Outlook Mac Export Pst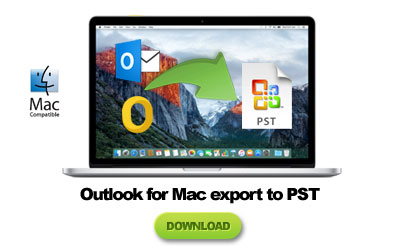 The term precision in email migration means how precisely does the content (emails, contacts, calendar, etc.) in converted output files match to the original source files. It can also be matched with the phrase 'data integrity', which is a measure of the overall fidelity of the information in output files. Loss of meta-data, images, attachments, or virtually anything is considered imprecise or integrity loss. Also the unwanted modification, such as the modified folder hierarchy, comes under this.
In Outlook for Mac export to Pst, the data inside the converted Pst files is generally not exactly similar to the source Mac Outlook database. Some information is lost or damaged, most frequently, non-English text, images inside email, the structure of your email folders, etc.
It's a major head-scratcher issue for developers to avoid this. It's frustrating for users exporting Outlook for Mac to Pst.
With the 'Ultimate', Gladwev used a custom-built, sophisticated, data extraction logic to keep data from losing information during conversion. This leads to the converted Pst files that has the data mirroring the original with a striking level of integrity.
A part of this quality of 'Ultimate' is because of the direct-to-source approach for conversion. When you load your emails directly from the database, without archiving them first to an Olm file, you eliminate the chance of information loss or damage. This also avoids the painful job from converting Pst files from corrupted Olm files.
However, it is just partly responsible for the accuracy you get with it. There are other reasons as well. One of them is the tool's programming at its inner core, the mechanism that helps in data extraction and conversion from two very distinct files. It helps the tool get through complex databases and pick up even the smallest size elements that otherwise would be left behind. Then after extraction, it converts it with safe and effective algorithms. The result is – sharp data integrity with none to negligible issues.
Conventionally
Outlook for Mac Export to PST
The conventional approach is to archive emails and other data to an Olm file and use the file to convert data to Pst format. The 'Ultimate' has a better and more accurate way to deal with this conversion.
But what if you don't have Mac Outlook installed and thus have no identity folder to load data from, but you do have Olm files that someone else sent to you?
There can be several reasons and cases where you can have data only in Olm files, and not the main Mac Outlook identity database folder.
In all of these cases, you need to convert Olm to Pst, and not export Mac Outlook database directly to Pst.
Thankfully, this tool by Gladwev allows to manually load Olm files as well. So you don't have to look for any other third party tool for doing a similar task. When you click on 'load' to load the data you want to convert, you will be presented with two options – 'Express' and 'Custom'. Express will auto-load the identity folder, and custom will ask you to load the Olm files manually from any location.
There is one more thing that you can do with 'custom' option. If you have the complete folder of Mac Outlook database stored in some location other than the primary default folder of Outlook, you can load that folder too.
In short, the tool is very flexible and gives plenty of options to convert or export Mac Outlook to Pst files in any way that is required or suited to the end users.
Power for Large-Scale Outlook Mac Export to Pst!
The biggest trouble is faced with the conversion of big databases. When the size of Olm files are huge, or there are many thousand number of emails in database, the job Outlook Mac Export to Pst can get tricky.
First of all, it will take a lot of time to convert them, which always negates the purpose of changing the email client in the first place. Secondly, most tools dealing with hefty files or databases frequently fail to convert it and crash in the middle of the process.
And suppose if few tools manage to complete the conversion without crashing, they are either too slow, or there is a big compromise with the quality of data files.
This is the reason why large scale email migration, such as in companies, is a major headache. Sometimes they get through this due to the resources available. They can hire technicians and can migrate the data without much affecting the productivity.
But what if you don't have the resources? And even if you do, wouldn't it be unwise to just keep using your time and money in inefficient ways when the better ways are available.
"Ultimate" can convert any number or size of database from Mac Outlook to Pst files with an incredibly precision, control, and stability. All the qualities that make this one of the best email migration tools, remain unencumbered by the sizable amount of files it deals with.
This is also one of the very few tools that allows multiple file conversion in one go. It can export Outlook Olm to Pst in batch conversion without diluting the quality at all. The interface makes it even easier to deal with batch conversion without issues. When you select multiple Olm files, the tool shows you all the folders inside them in a proper way so you don't overwhelmed. Everything remains organized, neat, and clean.
Measure The Worth Yourself For Free!
Reading any amount of information won't stand against using it. It will not only give you an idea about the features, but also on how it works in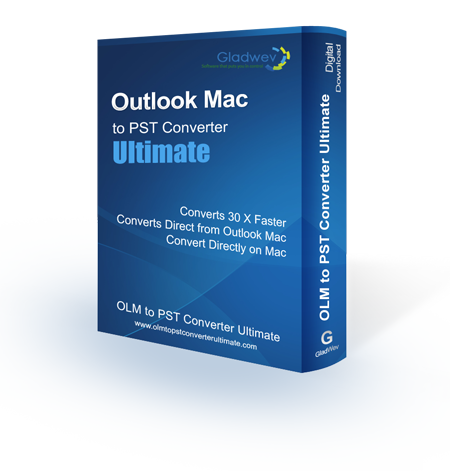 action with your database and computer. Every user is different and has different needs. Therefore, it makes a big difference to try out the tool in your own specific environment.
The good news is that this trial will be free for you. You can download it with the link given below. The free trial version gives you the freedom to try out every feature. The only limitation will be the number of items you can convert from Outlook Mac to Pst from each folder.
For full editions, there are licenses for different needs. The price is only one time, and you get unlimited conversion with the full version of the tool. This means you never have to pay again after your initial order, and this includes all the future minor and major updates.
There is also a 24×7 customer support ready to help you anytime in anyway required. And the tool is regularly updated for adding new features and fixing any glitches.
Save